Remember the mercury glass thermometers?
I miss them.
I had mine for forty-eight years.  It has disappeared.  Banjo Man thinks it broke last year, but I don't remember that.  I babied it, knowing it was an environmental hazard that should be kept secret from the EPA.
I bought a fancy new thermometer similar to this one a couple of years ago and I detest the little b**tard.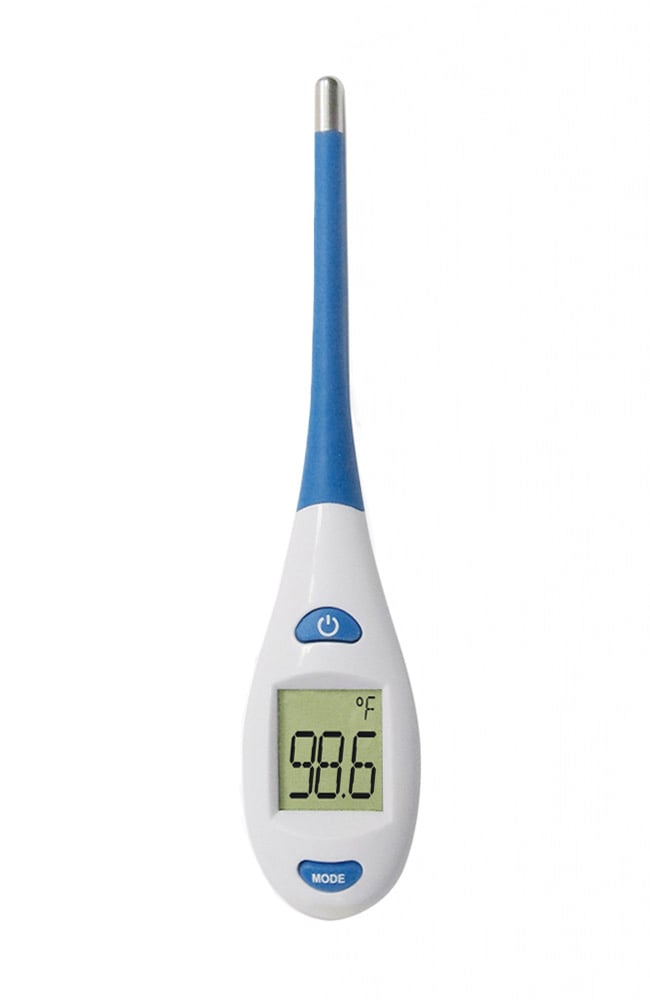 Why?  Because it requires an expensive round battery.  And when I haven't used the thermometer in months (I mean, really, unless you have a child you're not using thermometers very often) the battery goes dead.  I have bought three batteries for this thing in the two years I've owned it.
So I risked my life to go to our mini CVS yesterday in order to buy yet another battery for the thermometer so I would be prepared to monitor Banjo Man and myself in these Days of the Dreaded Virus.
My temperature: 97.5.  Just sayin'.
Rhode Island is pretty much shut down.  Grocery stores are open, though with shortened hours and a max of 100 people in the store at any given time.  You can buy take out food from the restaurants who offer it.  Drive-up fast food restaurants are still available.  The malls are closed.  As are the schools.  We're being told to stay home for the next 2 weeks…and probably longer.
Report on grocery shelves:  How I wish I could see this for myself!  The paper products aisle is still decimated.  There is no chicken or hamburger.  And very little bread.
What's in the Crock Pot:  A version of Olive Garden's potato and sausage soup.  I was awake at 5 this morning thinking about making it.  This soup smells like heaven.  It's my tribute to Italy.  I am worried for that beautiful country.
What's on television:
We've been watching a mini-series on Netflix called THE SINNER.  I don't recommend it unless you enjoy watching secondary characters engage in very weird, kinky sex.
Yes, you read that correctly.  We have one more episode to go and we are stalling.  I want to know how it ends but I wish I was better at fast-forwarding on one of those remotes with no buttons and just a little circle.
We enjoyed THE STRANGER, another mini series based on a Harlan Coben novel.
If you want something sweet (Banjo Man didn't) check out the third season of "Anne With An E".
We loved all three seasons of BROADCHURCH.
An oldie I'd recommend while in isolation:  ISLAND AT WAR, a WW2 mini-series.  Let's talk real isolation:  on an island with Nazi's.
SPENCER CONFIDENTIAL was mildly entertaining.  Felt more like a long tv show than a movie, though.
I am anxious to see MIDWAY, but Banjo Man needs convincing.  I don't know why.
Stay safe, everyone.  These are strange times.